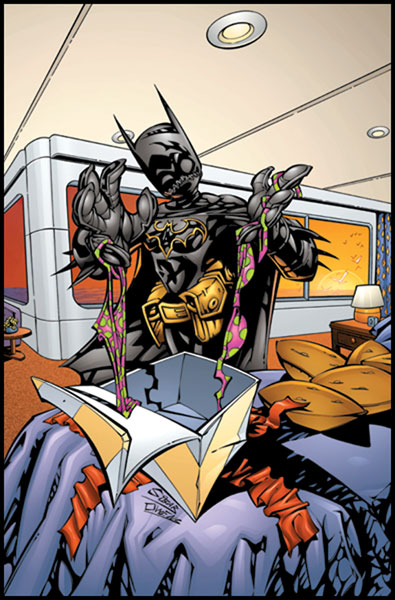 Hello and welcome to the Cassandra Cain Network! My name is Lily O'Doro, director of the CCN Public Relations Division, and I'm reporting to you live from the fabulous Carpe Diem club room at the CCN Headquarters. Preparation and work is well underway for one of CCN's biggest celebrations,
With me now is the owner and president of the Cassandra Cain Network, Noctis! How are you, sir?
Hello Lily. I'm doing very well, thank you.
So, are you excited for the big celebration later tonight?
Very excited!
I most certainly am excited as well! For those who don't already know, not only is Noctis our CCN Owner and President, he is also our leading Cassandra Cain historian! In fact, Noctis will be putting on his historian hat and give a brief presentation about our beloved Cassandra Cain and how she discovered her birthday.
Thank you, Lily. Cassandra first discovered her true birthday in Batgirl #33 (Dec 02): "Father's Day".
Colorists: Jason Wright, Digital Chameleon
Synop

sis: In an effort to discover the identity of an entity known as 'Alpha', Cassandra volunteers to ask her father, David Cain, for information. However, things doesn't go exactly as planned.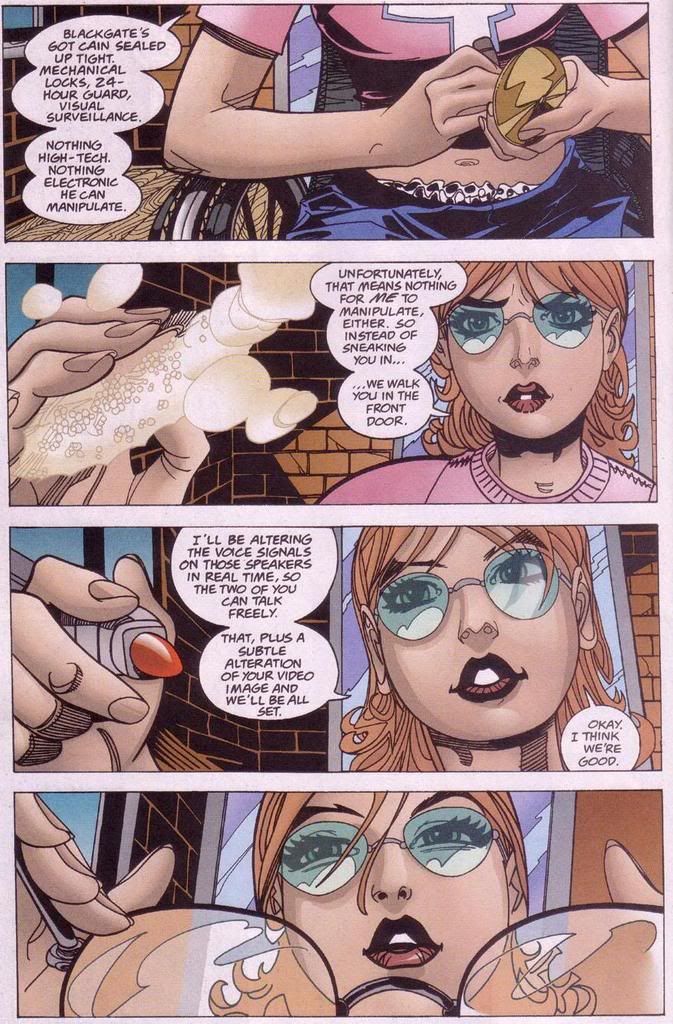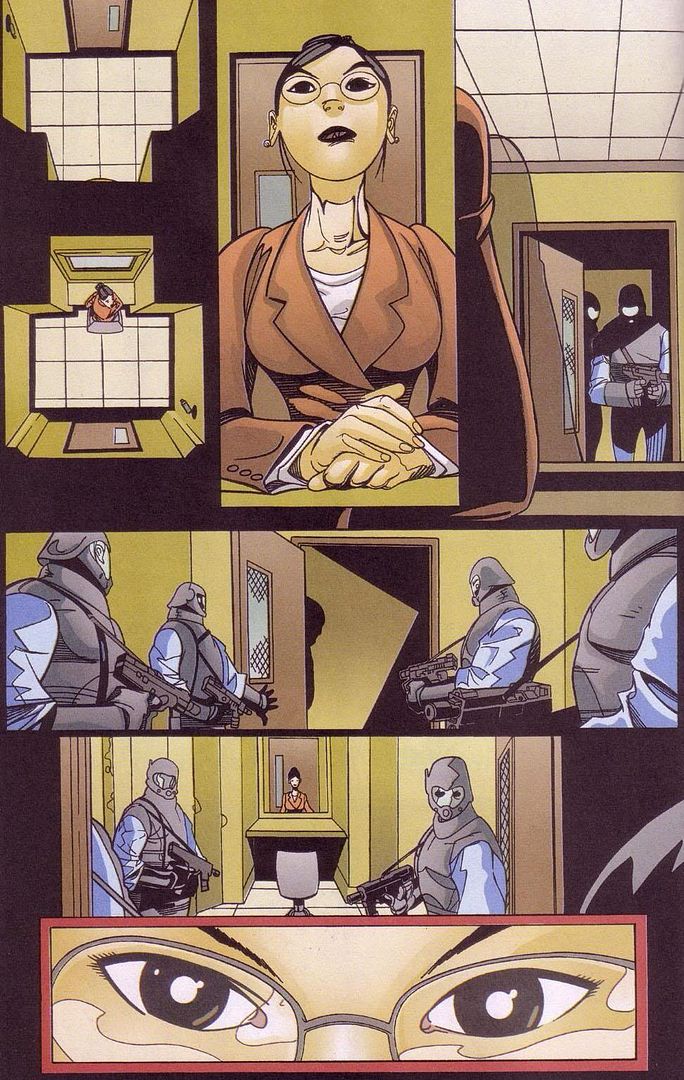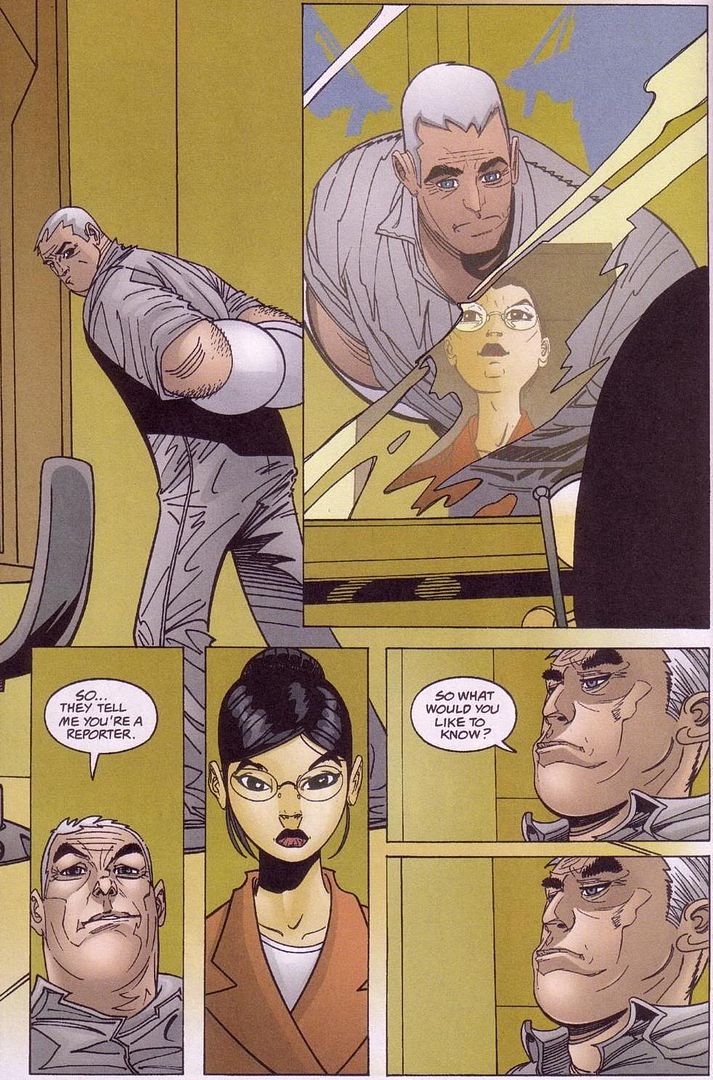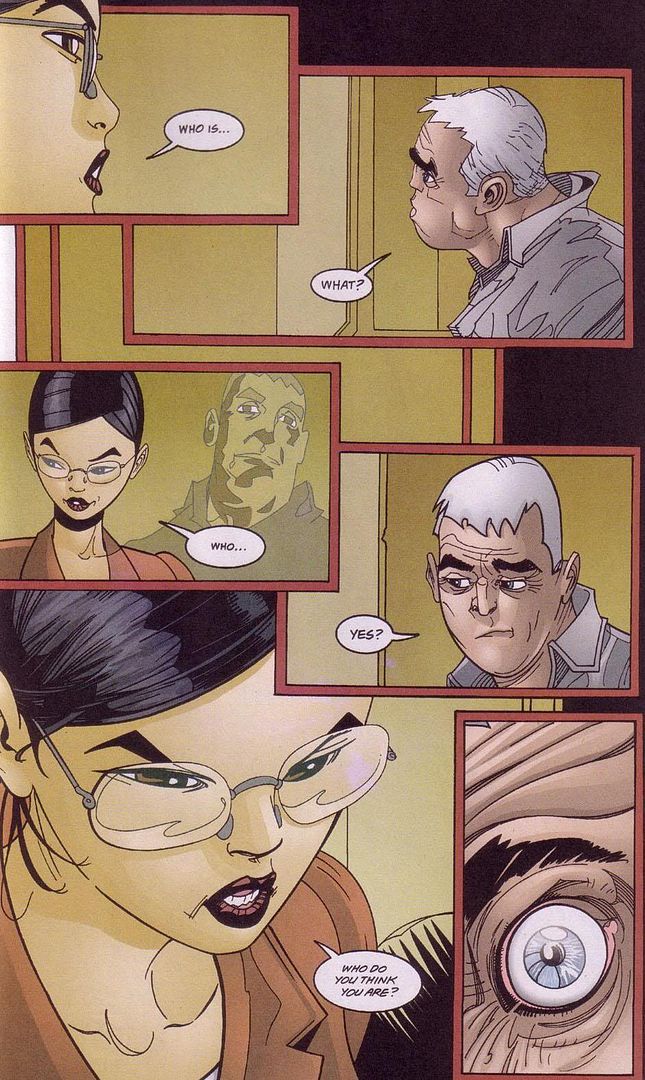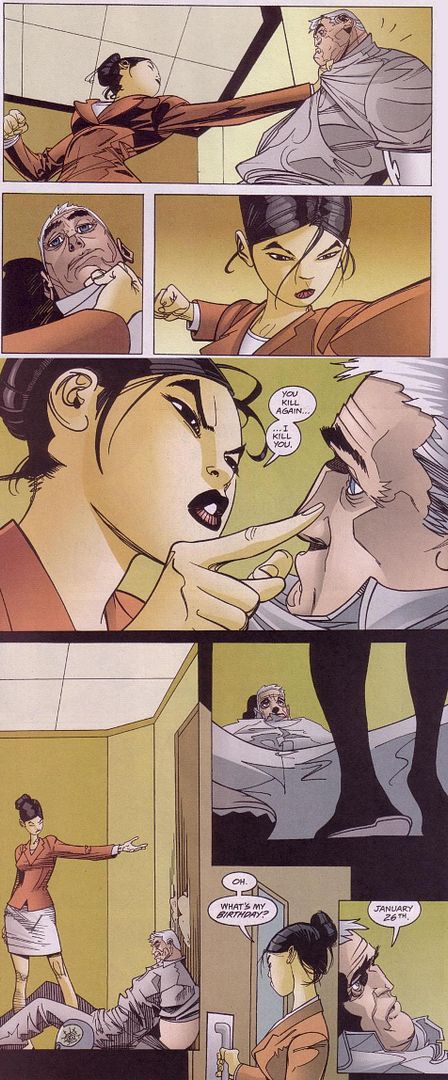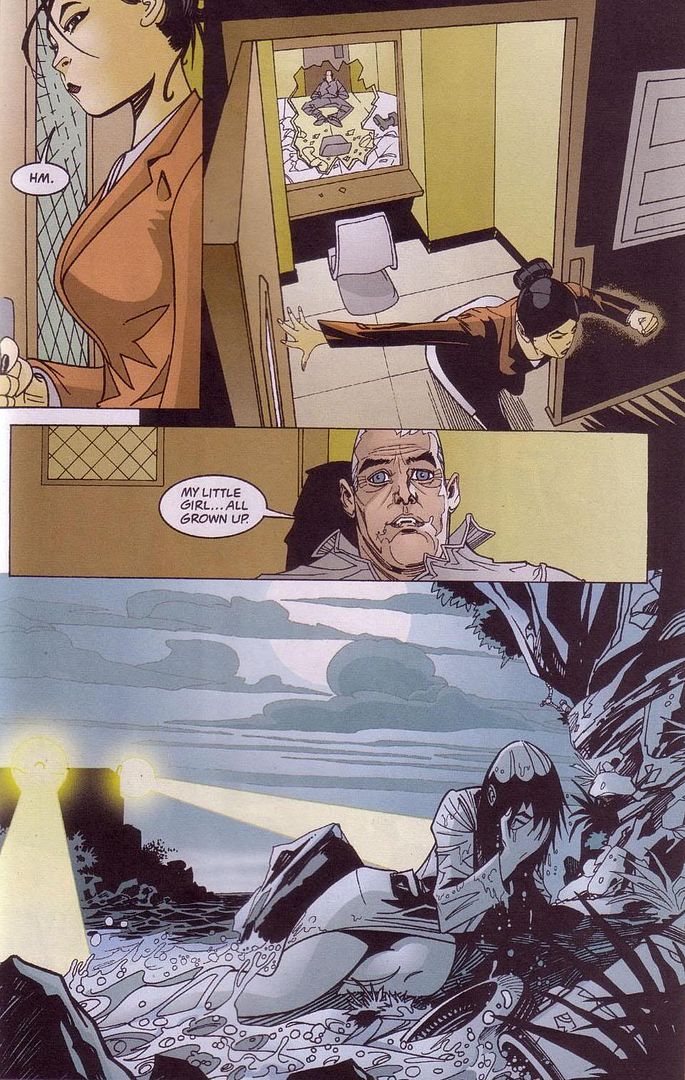 Wow. I'm sure that wasn't exactly the "Father-Daughter" reunion that David Cain wanted. Unfortunately, my history isn't as up-to-date as I wish it to be, and I have a question. Was Cassandra angry at her father because of how he raised her?
You can say that part of her anger came from Cain's childrearing practices; however, there was another reason that attributed to her unleashed anger. In the previous issues, Cain framed Bruce for the senseless murder of a young woman named Vesper Fairchild. It was a very stressful and trying time for the Batfamily. In fact, some even began to suspect that Bruce did actually commit the heinous act. It was Cass who began piecing together the clues that lead to Bruce's proven innocence. Then with the help of Nightwing and Alfred the real killer of Vesper Fairchild was found out to be none other than David Cain. And the rest, my dear Lily, is history.
Indeed. Well, thank you so much for stopping by and giving us that very interesting talk on Cassandra Cain's birthday history.
It was my pleasure, Lily. Thank you for having me. See you at the party tonight!
I wouldn't miss it for the world! And that's all the time we have for now, folk. Stay tuned throughout the day for more

Cassadra Cain Birthday Bash

updates, reports, and more found only here at
THE CASSANDRA CAIN NETWORK.
This is Lily O'Doro and remember,
Fight on, Cass lovers! Fight on!